When I hear about an "Annual Sale" or "Outlet Sale", I expect some big fat savings. So many stores enthusiastically name their sales like that when they would be better described as "some items are discounted a few bucks". But hey, that's marketing.
On the other hand, Gaiam's 6th Annual Outlet Sale actually lives up to its name. This is the time of year that the eco-friendly retailer discounts the heck out of their slower selling items in order to make room for all the new goodies. The discounts are huge so the supplies are really limited.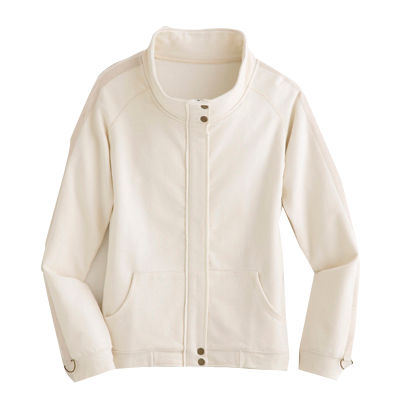 There are big discounts in all categories (Eco Fashion, Home & Garden, Wellness, Fitness, etc.) but I've become partial to their simple eco-friendly clothing. This white boatneck hidden-zipper jacket made from organic cotton has got my name written all over it. The collar kills me it's so cute. The Gaiam website has also gotten a bit of an overhaul and they recently added reviews and the ability to post a question about any product. For instance, one user asked what the length was of that rad boatneck jacket. Man, I love useful interactive website features like that. Anyway, the sale "ends" when the products start selling out so if you dig any of their outlet items, scoop them up now.
Posted by Lauren in Green Living,Sale on August 13, 2008
Leave a Comment